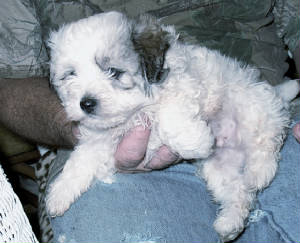 PHOTOS OF OUR PAST PUPPIES
Maltese-Poodle crosses aka .....
maltepoo,maltipoo,maltapoo,malt-i-poo,malti-poo
multipoo,maltoodle ,maltdoodle and in Europe called the Moodle
The above names are all one type of dog .Breeders tend to rename them to confuse people or to claim they 'founded them "
It is not true ...Actually the Bichon came from a breeding of the Maltese and Poodle ....
We at Poos4u .net were one of the first breeders online ,years ago .
We have seen many others come and go but we remain the same ,get your Maltipoo from us ...we are committed to breeding the maltipoo.
we are a poos4u.net site .
We are not associated with the .com that took the poos4u name after us Look below for our links to our beautiful puppies .We have no available puppies ,we do have a couple older ones . Call or email us
A great place to communicate is at facebook.

You can find our talk board there I Love Maltipoos or you can add me as a friend

Beyond Time Forum

Join us to talk about pets or /and if you are interested in the other side .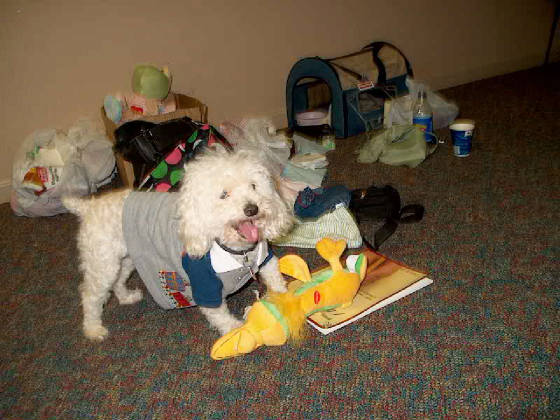 PHOTOS OF MALTIPOOS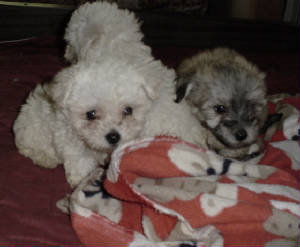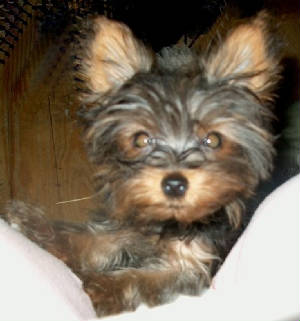 This is Ickamus George the Morkie from my last litter of Morkies ... He has a NEW BOOK called IT IS ALL ABOUT ME ...Read it free at the Children's Hour ..Link below !
We hae 4 new books soon going online ...Keep a check
THESE ARE OUR PUPPIES OF THE PAST .........ATTENTION !!!!DO NOT copy or use any photo on this site without written approval .All photos are protected by copywrite.

This site is updated once a month
Read the Book ..
Books about Maltipoos and More animals
For Kids Maltipoo Books can be found at
Meet the Malt-i-poo ,first book about Maltipoos in a series can help you learn about this crossbreed .
FREE ONLINE Maltipoo Book !
Plus coming soon more books will be found at
Here you can find pictures /photos of Maltepoo,Maltipoo,Shihpoo,Bichonpoo,Yorktese,Yorkiechon ,Yorkiepoo,
Maltepom and other puppies and adults .Thanks for visiting and look out for more photos coming soon !
Maltipoo ,Bichonpoo,Schnoodle,Yorkiechon ,Yorkiepoo,
Maltichon and other Puppy And Adult Pictures .Enjoy!
Check Out ALL OF OUR

BABIES ...HOT STUFF !!!!!!!
Callie the Maltipoo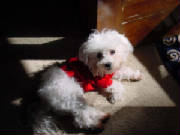 Belongs to Sheree in Auburn Alabama
This is ZEDA ,Callie's sister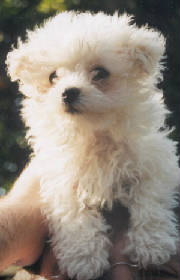 Zeda lives in Maine with her Mom
Callie is just one of my "stars" . There are many , many more and soon I will have alot of them on this page and throughout all my pages. There will be maltipoo and other poo puppy pictures ,adult pictures and stories about them .Such as Lola ,the Doctor Maltipoo ,Scrappy ,the wonder Westipoo,I have coffee each morning looking at a picture of Bailey Joy in PA and many others that have brought joy and love to me and their new families .My own Maltipoos and also my breeders like Lucy and Ethel and Ricky and of course my rescues that have given me the strength and resolve to continue even as I faulter .As I find time and opportunity I will add more and more and eventually ...well ...this will be a place to come to to find the most beautiful ,happy and loved babies in the world .Check out this page and all the others to see the wonderful lives of our most treasured "BEST FRIENDS " .I love them all and have never forgotten any of them .Each one in their own way have given me a place to find peace in my heart and then went to new homes and did the same there .I can only be proud . And in the end , You gotta love those poos !